#SocialSkim

This week in social media:
Facebook Releases Ad Archive API
This week, Facebook announced the release of the Ad Archive API. Rob Leathern, Director of Product Management released the following statement:
"We're making advertising more transparent to help prevent abuse on Facebook, especially during elections. Today we're starting to roll out the Ad Archive API, so researchers and journalists can more easily analyze Facebook ads related to politics or issues of national importance. "

The Facebook team will be working closely with a group of publishers, academics, and researches to learn how to improve the API before opening it broadly. It will offer ad creative, start and end date and performance data, including total spend and impressions for ads. It will also show the demographics of people reached including age, gender, and location.
 Facebook Targets 'Page Sharing Schemes'

In what has been a growing scam, content farmers get in touch with Facebook Pager manager and ask them to join a content sharing program. Once accepted, they will post their content with the goal of increasing their reach and boosting their engagement.
Facebook calls these "content mills" and warns they produce large amounts of website content which is primarily focused on superficial lifestyle topics in order to drive comments, shares, and clicks.
The Facebook team is trying to address this and released the following statement:
"Over the past few months, we've made updates to our Pages and our Branded Content policies banning Pages and Profiles from accepting compensation for systematically sharing large amounts of third party content, and we are increasing our enforcement efforts against such Pages and Profiles. These efforts align with our attempts to reduce clickbait on Facebook."
They also went on to describe what the repercussions will be for the pages who don't cooperate.
"While we try to give Pages an opportunity to stop this practice before we take action, if your Page has been identified as being involved in a sharing scheme and the behavior continues, your Page's distribution will be significantly reduced. This means that your posts will reach fewer people and accrue a much smaller number of views. Any scenarios that are in violation of our Pages terms are susceptible to having their distribution limited. Repeat abuse could also result in losing access to monetization features on Facebook. For specifics posts and Pages that have had their distribution reduced, appeals can be made through the Facebook notification that alerts you of the violation."
Facebook Watch Goes Global

Launched a year ago to the United States, Facebook has decided to open 'Facebook watch' up to the global market. This has been a very popular feature with over 50 million in the US alone spending at least a minute a month engaging with the content. For those who might not know, this is the companies description of the 'Facebook Watch'
A place to discover new videos: Find the latest videos spanning entertainment, sports, news and more — all in your personalized Watch feed.
A way to catch up with creators and publishers you love: At the top of your Watch feed you'll see your Watchlist, a collection of recent videos from Pages you follow. Customize this section by following more Pages or removing Pages from your follow list within Watch.
A home for your saved videos: If you see a video in News Feed but don't have time to watch it right away, you can save it to watch later in Watch.
Videos you can participate in: We're building new video experiences that put people at the center, giving them the ability to shape the direction of the content. Over time you'll be able to find new video experiences in your Watch feed, like Watch Parties, Premieres, and videos focused on audience participation — like the new trivia game show, Confetti. And we'll make it easier to find live videos so you can discuss the big moments as they're happening.
Facebook released the following statement regarding the decision:
Taking Watch global also means new opportunities for creators and publishers around the world. We're expanding our Ad Breaks program so more partners can make money from their videos, and we're offering new insights, tools and best practices for Pages in Creator Studio. Read more about this on our Media Blog.
Facebook Removes Myanmar Military Officials
Taking action for recent violence in the area, Facebook has removed a total of  18  Facebook accounts, one Instagram account, and  52 facebook pages, followed by 12 million individuals.

Some of those specifically targeted include, Senior General Min Aung Hilaing, commander-in-chief of the armed forces, and the military's television network. The genesis of these bans stems from a UN fact-finding mission which uncovered "Serious human rights abuses" in the country. Facebook released a lengthy statement saying:
"we want to prevent them from using our service to further inflame ethnic and religious tensions. This has led us to remove six Pages and six accounts from Facebook — and one account from Instagram — which are connected to these individuals and organizations. We have not found a presence on Facebook or Instagram for all 20 individuals and organizations we are banning.
We have also removed 46 Pages and 12 accounts for engaging in coordinated inauthentic behavior on Facebook. During a recent investigation, we discovered that they used seemingly independent news and opinion Pages to covertly push the messages of the Myanmar military. This type of behavior is banned under our misrepresentation policy because we want people to be able to trust the connections they make.
We continue to work to prevent the misuse of Facebook in Myanmar — including through the independent human rights impact assessment we commissioned earlier in the year. This is a huge responsibility given so many people there rely on Facebook for information — more so than in almost any other country given the nascent state of the news media and the recent rapid adoption of mobile phones. It's why we're so determined to do better in the future."
Here is some sample content released by Facebook from these pages.

LinkedIn Updates Job Search
LinkedIn has updated its job search functionality to include a new search experience, remote jobs search, and updates to LinkedIn Salary search.
Part of the new search updates will allow users to search experience, scroll through job details, and archive those jobs which interest them. It will also prominently display important information such as company size, number of applicants, potential network connections, right at the top of the page.


The other new addition is a remote job search. According to their team and a Gallup survey they cited "nearly half (43%) of U.S. professionals spent time working remotely last year". As such, the LinkedIn team wanted to create the ability for users to find jobs which do not require immediate proximity to a particular location.
Part of their new search will enable employment seekers to select "remote jobs" as a location, and update Career Preferences to show "open to working remotely"


The last update allows users to search for more insights on 'Linkedin Salary'. The new feature will allow for searching by company, to showcase the variations in pay for various job titles within a singular company.

Twitter Announces New U.S. Ads Policy.
On August 30th, Del Harvey, VP of Trust And Safety, and Bruce Falck, GM Revenue Product, released a statement outlining new ads policies for the platform. The press release also asserted that the move is part of the companies ongoing effort to increase transparency for marketers.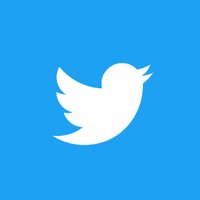 These are the areas which will be affected by the new changes:
Ads that refer to an election or a clearly identified candidate
Ads that advocate for legislative issues of national importance
Some of the examples they gave included abortion, civil rights, climate change, guns, healthcare, immigration, national security, social security, taxes, and trade.
Part of the new process will be a higher level of required vetting. Those who are promoting these 'issue ads' will have to go through a certification process which will establish and identify the advertiser's identity and location within the U.S.
They released the following statement regarding this change:
"The intention of this policy is to provide the public with greater transparency into ads that seek to influence people's stance on issues that may influence election outcomes. We don't believe that news organizations running ads on Twitter that report on these issues, rather than advocate for or against them, should be subject to this policy."
It is worth noting that news publishers which meet specific criteria will be able to apply for an exemption to this new policy.
The other component of this new policy will be aimed at increasing transparency. Similar to the way political campaigning ads already display, anything labeled an 'issue ad' will also be labeled as such. There will be a banner accompanying the ad which will clearly highlight who is promoting the ad, and a link to easily access more information. This ad type will also be added to the Ads Transparency Center.
These new policies take effect September 30th, 2018 in the U.S. only.
Snapchat Adds 'Bounce'
Snapchat has added a new feature which allows users to tap a section of their 'snap' and loop their video in that location. It is for all intensive purposes, the same functionality as Instagrams  'Boomerang'. The Snapchat version is slightly upgraded in the sense that it allows users to specify a certain section of the clip, rather than making them loop the entire video.

Youtube Launches New Fundraising Tools

Youtube has launched a new set up fundraising tools which will enable creators to raise awareness and money for a chosen organization. The new feature will allow users and registered non-profits to embed fundraising campaigns right next to their videos and live streams. Youtube released a statement saying:
"Fundraisers enable fans to donate to creator-led campaigns directly on YouTube via a "Donate" button, making it easier than ever for creators and fans to raise funds for causes they care about on the platform. Creators can simply set up their campaigns, and let us take care of the logistics and payment processing."
Youtube is also adding 'Community Fundraisers' which will enable creators to co-host the same fundraising events.  As described by their team:
"The feature is designed so that a Community Fundraiser will appear on participating creators' videos at the same time and reflect the collective amount of money their communities are raising together."
With their 1.8billion monthly active users, Youtube hopes to make a significant impact with these new features.